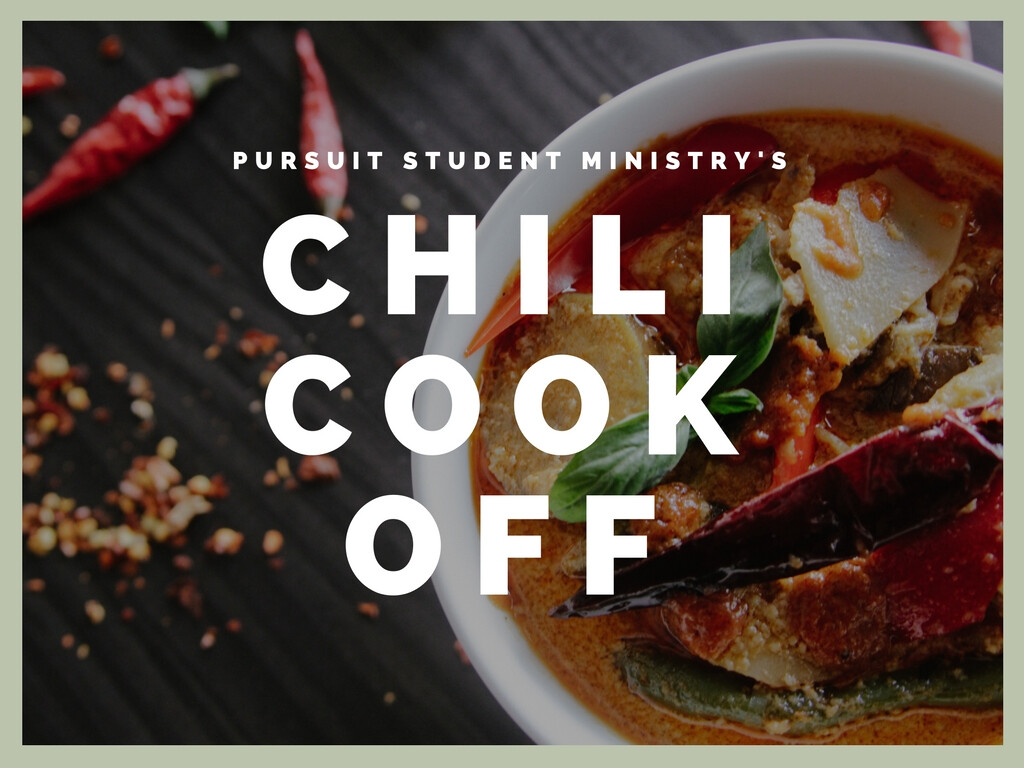 Saturday, March 03, 2018, 11:00 AM - 1:00 PM
COOKS! It's that time again…
CCC Chili enthusiasts are invited to cook up a pot of their favorite chili and enter the cook off. This year the Pursuit Chili Cook Off is March 3rd from 11am until 1pm.
Entry fee is $15 per chili until February 3 ($20). Admission includes yourself and one adult. Children 3 and under are free.
Chili will be served to public in sampling cups provided. Three bowls for judges must be presented at time of judging (noon). Public vote will count for a portion of overall winner.
Set up is from 9:30 - 10:30am and all tables and electricity will be supplied for crockpots. Skirting and decorations are participants' responsibility.
Remember friends, coworkers or your neighbors are invited to participate and enter a chili.
All proceeds made will go to support Pursuit Student Ministry activities and events.
Please register HERE.
For more information contact Travis Burgner at or Nicole Burgner at