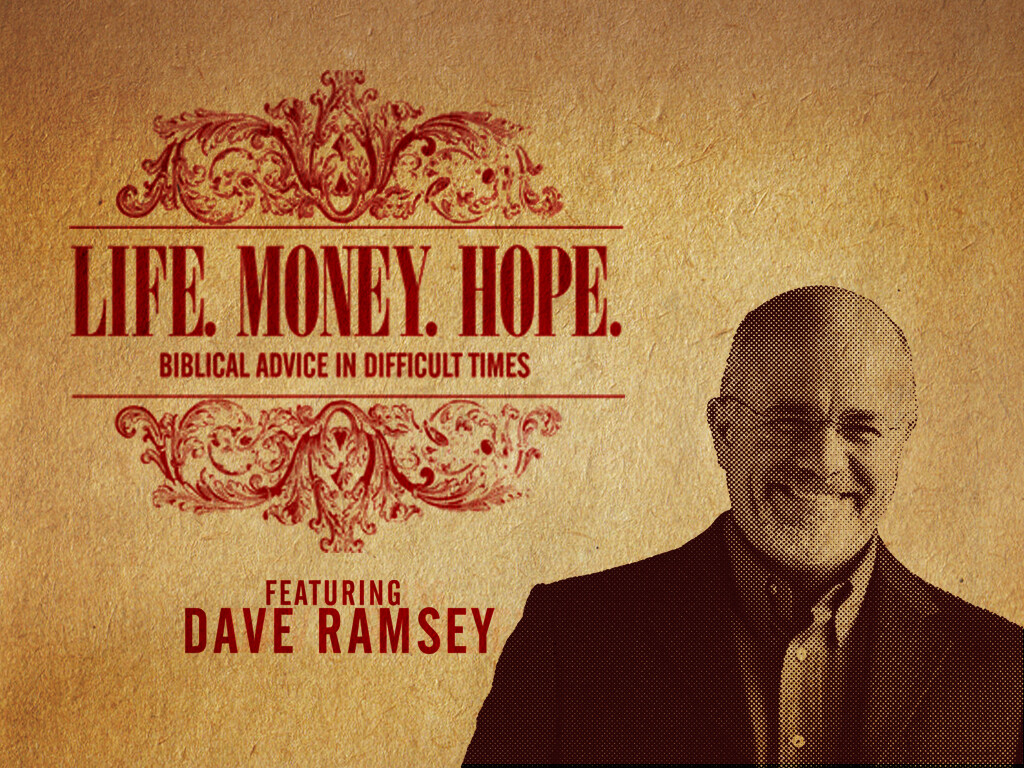 Saturday, September 22, 2018, 9:30 AM - 11:30 AM
Trying to make sense of your money?
Never Worry About Money Again
LIFE.MONEY.HOPE will help you begin to take control of your money, plan for your future, and transform your life.
Fun, Fast, Friendly! and FREE! Two identical 2-hour classes give you two opportunities to attend this life-changing class. Let Dave Ramsey introduce you to principles that help you save money, get out of debt and plan for the future.
Join us on Saturday beginning promptly at 9:30AM! It will give you some great tools to manage your money rather than your money managing you.
Please register HERE.