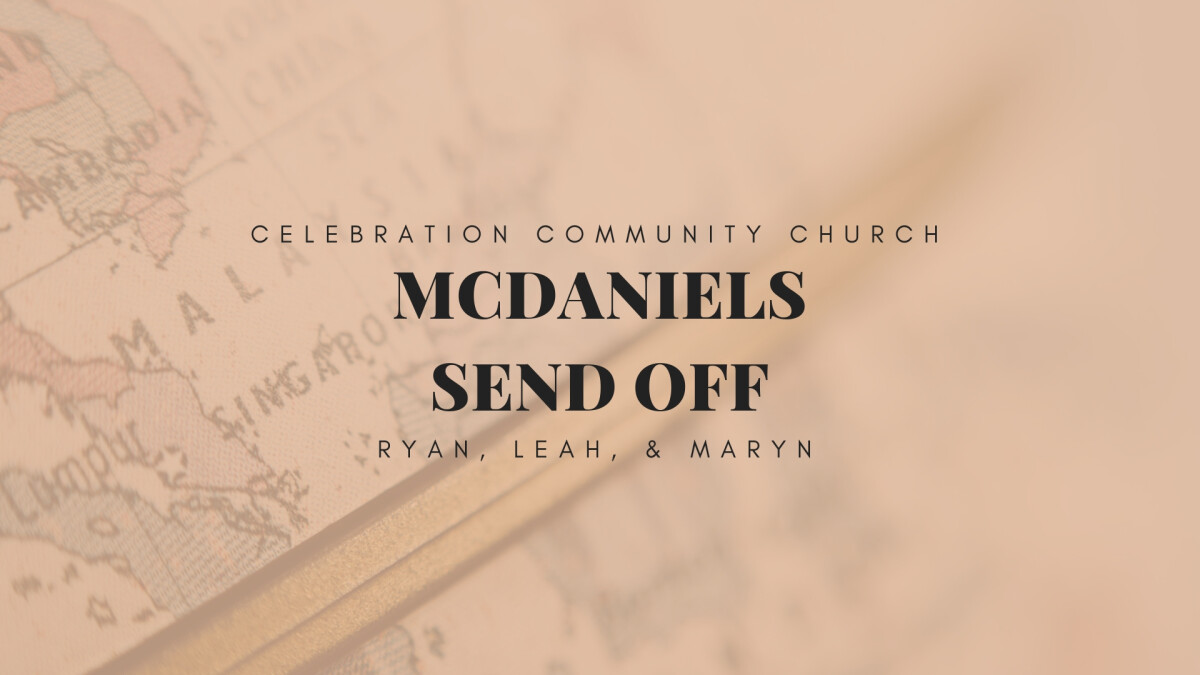 Monday, October 15, 2018, 6:30 PM - 8:00 PM
Come join us as we send off the McDaniels to establish their home overseas! Learn about the amazing things the Lord has planned for them and how we can partner with them during this transition.
Please bring a dish to join us as we potluck together with Ryan, Leah, and Maryn before they depart!