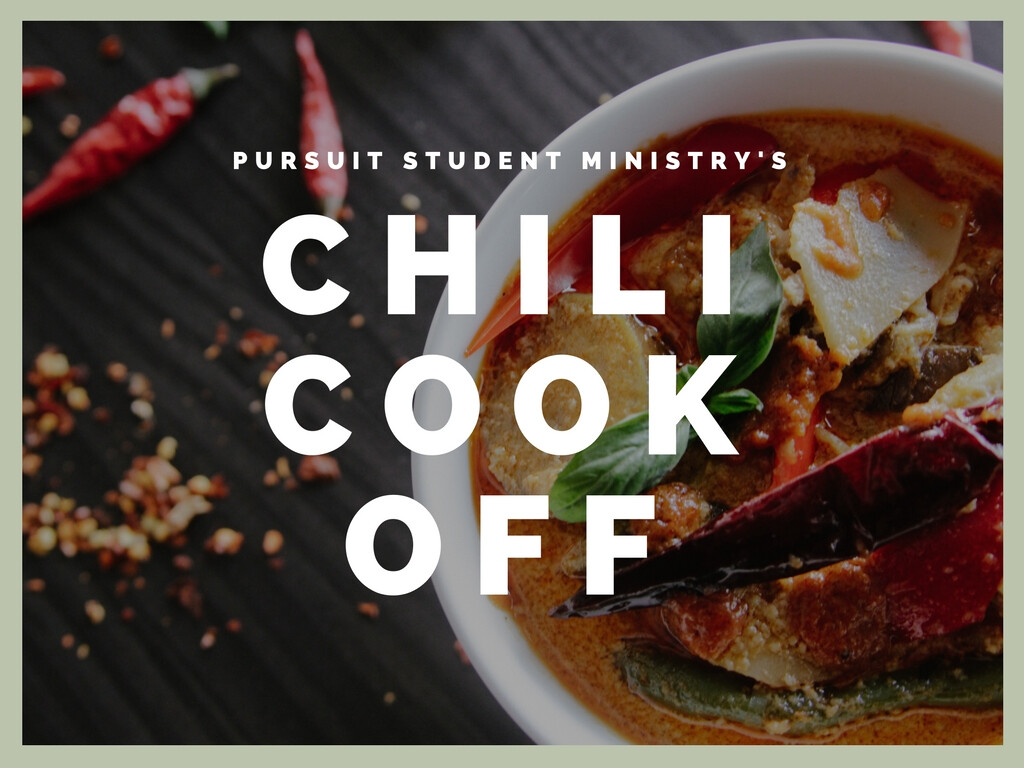 Saturday, March 02, 2019, 11:00 AM - 1:00 PM
CALLING ALL COOKS!!
It's that time again…
We need your help to cook up a pot of your favorite chili and enter the cook off. It's going to be BIG this year, so we need as much chili as you can make! Please tell your friends, family, and neighbors! This year the Pursuit Chili Cook Off is March 2nd from 11am until 1pm.
We have our early-bird $15 special until February 1 at midnight. The price will then increase to $20.
Register HERE!!
For more information contact Travis Burgner at or Nicole Burgner at