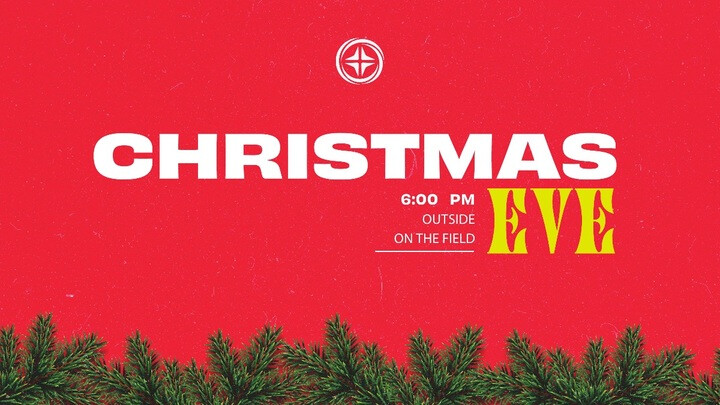 Thursday, December 24, 2020, 5:30 PM - 7:00 PM
Merry Christmas!
The season of Advent comes from the Latin adventus and it means waiting or anticipation. As Christians during this season we look back to Christ's first coming and look ahead to his second coming. Today, we expect the second advent of Christ to judge the living and the dead (Acts 1:11; 2 Tim. 4:1).
Sometimes we are tempted to be discouraged, to doubt that He is coming back, because it has been almost two thousand years since His ascension. But the people of God had to wait millennia for His first advent, and their faith was vindicated when He was born in Bethlehem. Our faith will be vindicated as well when our Savior comes in glory. Let us ponder these truths this Advent season!
We invite you to join us for our Christmas Eve Service, held outside on our soccer field. Please bring a blanket or chairs! Extra chairs will also be available.
ARRIVE EARLY!...
5:30PM: Pre-Service Concert performed by Music By Vision with special guests, Jon Podraza: bass guitar, and Don Kolczak: EWI. Selections from "Noels Ringing, Tidings Bringing" a "Christmas Jazz Vespers"!
6:00PM: Christmas Eve Candlelight Service
We ask that you please wear your mask upon entering and exiting the service.