Steve Rudolph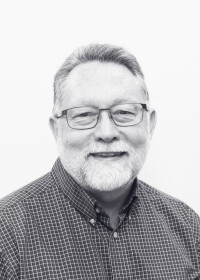 Responsibilities:
Elder, leading Key to Deep Change study, finance, building project.
My faith journey:
Raised in a loving but ungodly family, but I came to love Jesus at the age of 13. Over the decades, I have matured in my faith through studies, seminars, books and regular church attendance.
Family:
Married Beth (1978)
Children: Jason and Jeremy
Passions for the Kingdom of God:
My passion is to focus on the Bible for truth. The more I know God, the more I am transformed into his likeness (Romans 8:29). Dr. Steve Smith's books and seminars on Spiritual transformation has opened a new and rich relationship with Jesus.
Places I've lived:
Grew up in Little Rock, AR. Lived in Fayetteville, Chicago, Lexington, Milwaukee and Baton Rouge before moving to Lake Wales, FL in 1978.
In my free time, I love to:
Wood working and handyman projects. I like to play tennis and I am always reading multiply books.
Books I recommend:
The Key to Keep Change by Dr. Steve Smith - Experiencing Spiritual Transformation by Facing Unfinished Business.
Concise Theology by J. I. Packer
Christian Beliefs by Wayne A. Grudem