Steve Smith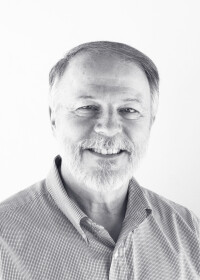 Responsibilities:
I develop and oversee the ministry systems for CCC.
My faith journey:
I grew up in a Christian family and came to faith when I was eight. The second significant spiritual moment in my life was when I surrendered to God and entered a transformational journey at 30. My life since then has been challenging, humbling, and changing by His power.
I have been in vocational ministry since 1981, serving as a youth pastor, senior pastor, church planter and district leader for Converge Southeast. In 2015 I launched Church Equippers Ministries, through which I teach spiritual transformation discipleship and church systems to pastors. I also joined CCC's staff that year.
Family:
I have been married to Shirley since 1975. Together we have four children: Charles (Kristen), Sara (Kevin), Evie (Joe) and Peter. We also have five grandchildren: Zach, Ian, Atari, Piers and John.
Passions for the Kingdom of God:
I teach transformation because it lays out the foundation for every person's spiritual journey. I want every person in every church to know this so they can walk in step with the Spirit, cooperating with the Father as he conforms them to the likeness of Jesus.
Places I've lived:
Virginia Beach, VA; Denver, CO; St Paul, MN, Cumberland, WI and Lakeland, FL
In my free time, I love to...
Read and be with Shirley
Books I recommend:
The Gift of Being Yourself by David Benner
The Reason for God by Tim Keller
The Man Who Moved A Mountain by Richard Davids
Inventing English by Seth Lerer
And anything by JRR Tolkien