Travis Burgner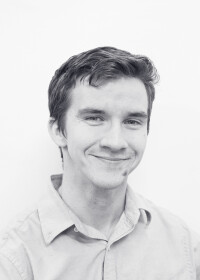 Responsibilities:

Partner with parents for the spiritual development of the Middle and High School aged youth at CCC. Create and teach curriculum that helps students grasp who God is, and who they are in light of the Gospel. Train youth leaders. Build relationships with youth in order to speak wisdom into their lives. Coordinate events and fund-raisers.
My faith journey:
I was born into a Christian family and trusted Christ from my early childhood. As a teenager, I acknowledged a call to ministry; and have been involved in preaching, teaching, and youth-focused ministries ever since. I attended four years of Bible college, and am now pursuing a Masters of Ministry through an apprenticeship program at CCC. I married a beautiful servant of God in 2015, and look forward to furthering Christ's kingdom with her.
Family:
Married to my wife Nicole since August 2015.
Passions for the Kingdom of God:
Pursuing holiness. Being used to open people's eyes to see the glory of Christ as He reveals Himself in His Word and creation. Helping other seek the wisdom of God in their lives. Seeing the Spirit bear fruit in the lives of His people. Serving the local church.

Places I've lived:
Born and raised in Central Florida.
In my free time, I love to...:
Spend time with my wife. Engage with friends. Read. Be active. Camp. Study languages, theology, science, history... anything really.
Books I recommend:
Pilgrim's Progress by John Bunyan
The Explicit Gospel by Matt Chandler
Mortification of Sin by John Owen
Radical by David Platt