What to Expect
Welcome to Celebration Community Church
Below you will find information to help you get to know a little bit about us. If you have any questions, comments, or concerns please do not hesitate to contact us.
A Basic Rundown...
The most important thing about us is that we are objects of God's love through Jesus Christ. This love is dynamic and personal, transforming us from people who are naturally preoccupied with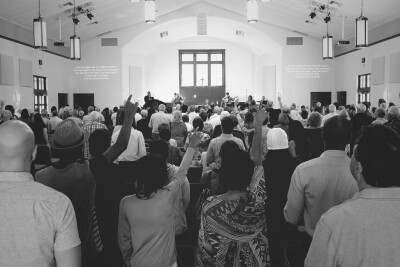 ourselves into a community of Christian believers committed to loving others with the same love we have received from God.
We gather on a weekly basis to express heartfelt worship. Our worship includes lots of singing, music, prayer, communion, personal stories of God's work, and teaching based explicitly on passages from the Bible. We celebrate and articulate the Good News of what God has done through Jesus Christ—in history and in our lives.
During the week, we meet in smaller gatherings called "LifeGroups." These provide an opportunity for us to apply what we are learning from the Bible while building authentic relationships and serving others together.
What About My Children?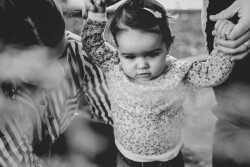 Our Kids44 ministry values a safe and creative learning environment for our families. Children in grades K-5 worship with us for the first half of our services and then move to our education center for a Bible lesson designed for their age level.
Children from newborns to kindergarten have a separate area in which they spend the whole service being cared for and taught by our certified leaders.
High school and middle school students engage in their own weekly gatherings as well as various social events and mission projects with our student ministry called Pursuit.
When are the worship services?
Sunday mornings at 8:00, 9:45, and 11:30am.
What should I wear?
In Florida we go casual. Shorts and flip flops are common. You'll see others in jeans, slacks, suits, and dresses. If you're here on vacation, don't worry about having to dress up!
How long are the services?
Our worship services typically last about 90 minutes.
What is the music like?
Usually we have a band with drums, acoustic and electric guitars, bass, piano, and various brass and stringed instruments. The music selection ranges from traditional hymns to the latest worship music that is God-centered and God-honoring.
What We Believe
It is our desire to make more and better disciples of Jesus Christ together.
Where are you located?
We are located just off of I-4 (exit 64), minutes from the southern entrance to Disney in the acclaimed town of Celebration, FL. Whether you live nearby or are vacationing from around the world, we would be honored to have you worship with us!
We would love to see you soon!