Chris Lent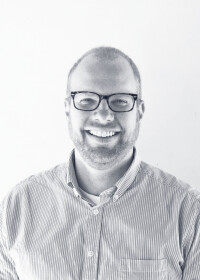 Responsibilities:
My responsibilities at CCC include a little bit of everything! I help to oversee the day-to-day operations and ministries of the church, help resource and lead and equip our staff and ministry leaders, coordinate our Life Group ministry and other discipleship ministries, develop leaders through The Antioch School, and participate as a member of our preaching team.
My faith journey:
I grew up in a Christian home in west Texas. I was blessed to hear the gospel from a young age, and when I was 11 years old the Lord broke through to my heart to show me my sin and my need for a Savior! From early on I sensed the Lord preparing and equipping me to be a shepherd for his people. After college, I spent 4 years in a couple of seminary programs in preparation for a life in ministry.

Family:
I married the love of my life, Amanda, in December of 2011. We have our two beautiful daughters: Audrey Elizabeth (Nov. '12), Vivian Rose (Feb. '15).

Passions for the Kingdom of God:
My heart is to make more and better disciples of Jesus Christ! I love meeting with men one-on-one and seeing them grow as followers of Jesus and to see their hunger grow for the Word of God. I love to serve others, and especially enjoy serving through teaching and counseling, where I am able to bring Scripture into everyday life.
Favorite verse:
Philippians 1:6 - "And I am sure of this, that he who began a good work in you will bring it to completion at the day of Jesus Christ." This reminds me that the Lord is faithfully at work by his Spirit to transform me into the likeness of Christ, even though at times it seems painfully and embarrassingly slow.

Places I've lived:
Once a Texan, always a Texan! Texas is definitely home, and I've lived in a number of places in the state (Midland, Houston, Lubbock, Dallas). I've also enjoyed living in other places like Minneapolis, MN and Louisville, KY.

In my free time, I love to:
Read. Spend time with my wife in cool restaurants and coffee shops. Travel. Listen to obscure and eclectic music. Hang out with friends. Fish. Hike. Camp. Visit family.

Books I recommend:
Desiring God by John Piper - This book revolutionized my life and how I viewed and lived the Christian life. God is most glorified in us when we are most satisfied in him. If your motivation for Christian living is primarily based in duty and willpower, and if you feel you lack joy, read this book!
Righteous Sinners by Ron Julian - Have you ever struggled with the issue of faith and works in the Christian life? We know that we are justified by faith alone, but we also know that a follower of Christ will produce good fruit in works. How do the two relate? This is the absolute best work on the subject.
The Walk by Michael Card - There are a lot of books about discipleship out there. Most of them give a lot of good, pragmatic suggestions. But nothing moves and motivates quite like a story about discipleship. Musician Michael Card tells the story of his lifelong discipleship relationship with Bible scholar William Lane.
The Art of Pastoring by David Hansen - If you're in ministry, you must read this book. Again, there are a lot of books out there on the "how-to" of ministry. But what does it 'feel' like to be in pastoral ministry? This book is really a pastoral theology filled with much wisdom for those in ministry.