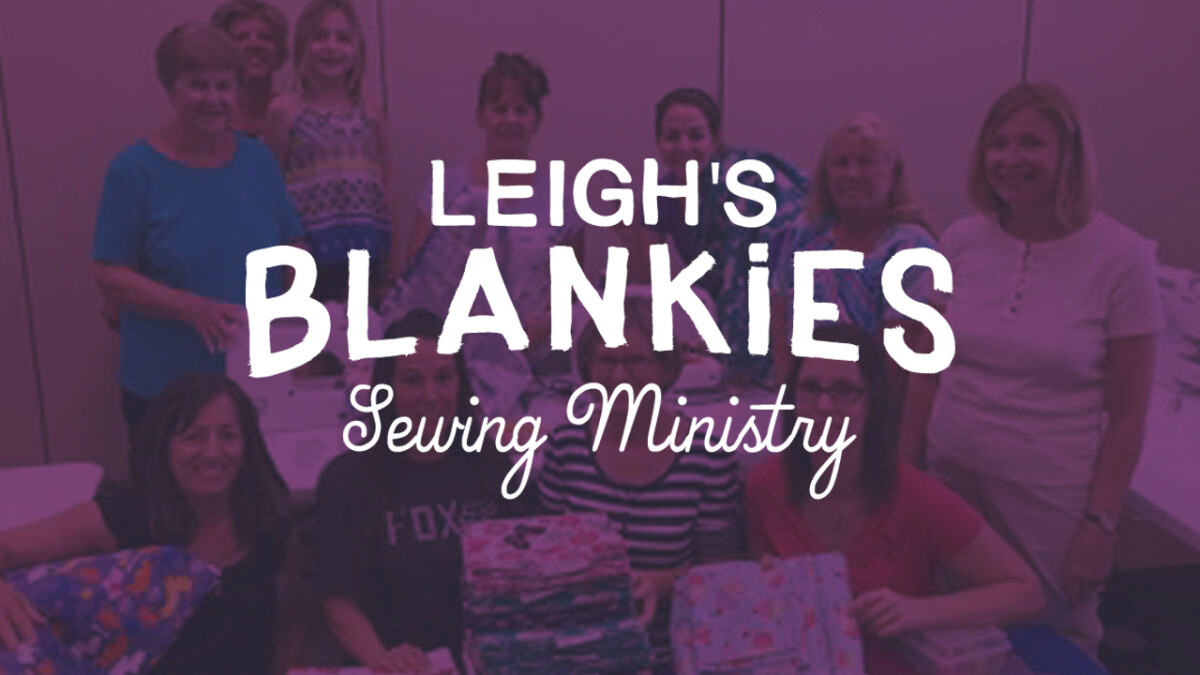 Second Saturday of the month, 9:00 AM - 12:00 PM
Showing God's love to children one blankie at a time.
We gather the second Sat. of the month, 9am-noon, to sew blankies to be distributed to children in need. No sewing skill is needed. Come to fellowship, sew, iron, cut, fold or just observe.
Most recent distributions were to children in Haiti, Guatemala, Philippines and locally to Bethany Christian services, Winter Garden, FL.
We meet the second Sat of the month from 9am-noon in Room 206.
Come and see for sew :)
Maria Jones
Matthew 5:16 "Let your light shine" www.leighsblankies.com
Join our Leigh's Blankies Group on groups.44life.com
Leigh's Blankies will not meet in October or November or December.