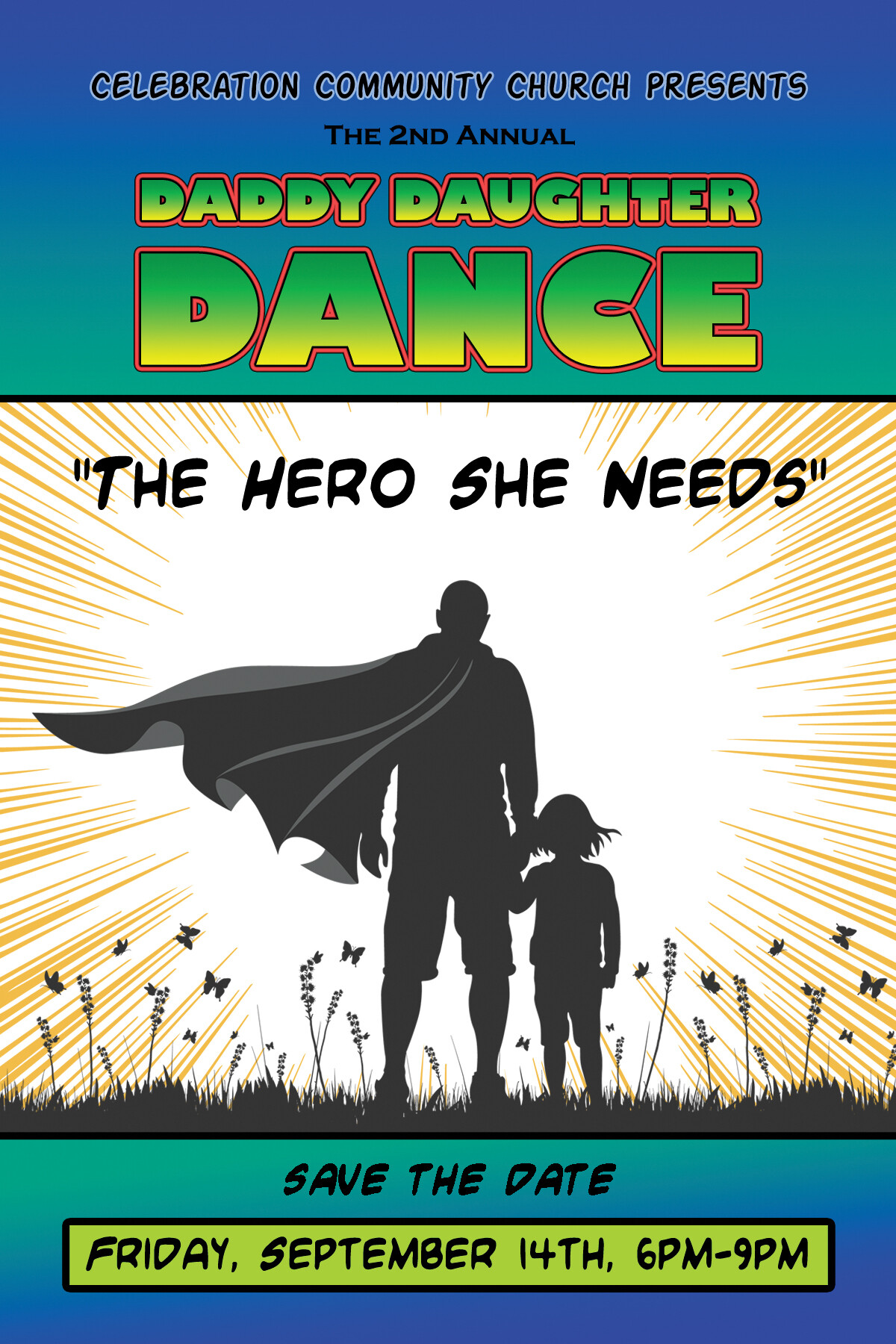 Friday, September 14, 2018, 6:00 PM - 9:00 PM
Join us for our Second Annual Daddy Daughter Dance!
Dads play a vital role in who and what our young ladies become. Don't miss an opportunity to be "The Hero She Needs".
There will be finger food and appetizers, punch, crafts, dancing, karaoke, and a photo booth green screen!
Tickets are $20 per daddy-daughter pair (ages 3 and up) and $5 for each additional daughter.
Please print out your confirmation email once registered. This will serve as your ticket to enter the event.
For more information contact Robert Wood at
Register HERE.