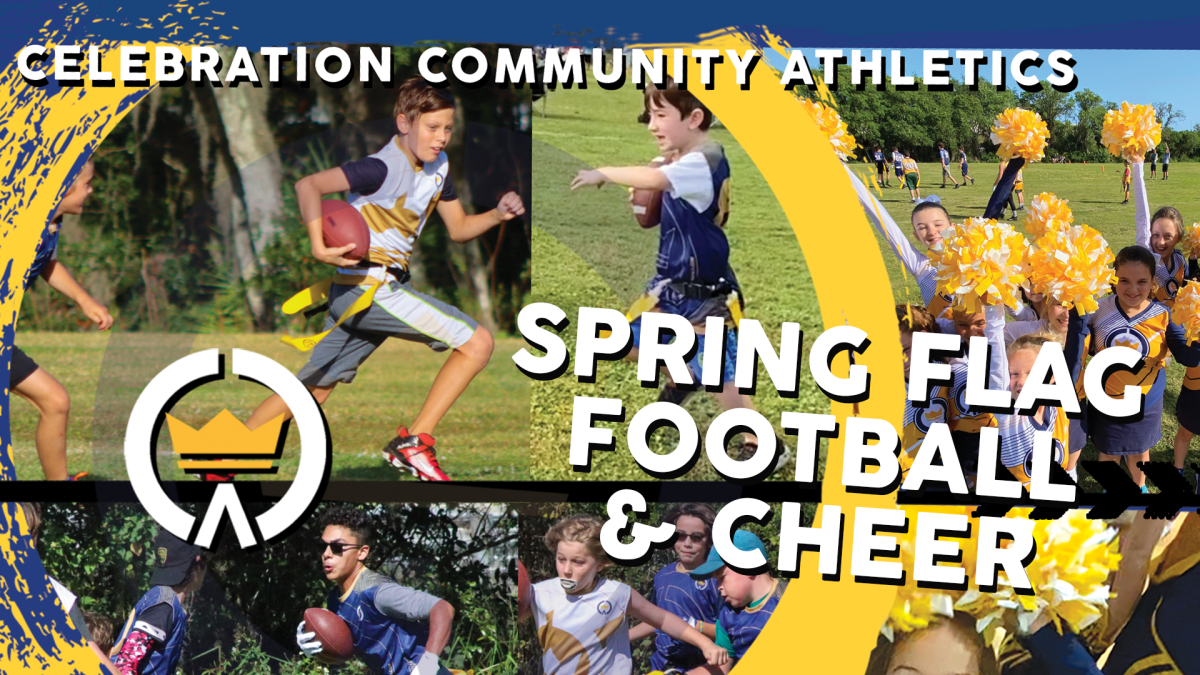 Every Wednesday, Friday from 03/22/2023 to 05/26/2023
Welcome to Celebration Community Athletics Spring Flag Football and cheer league! The flag football league is open to boys and girls in grades Kindergarten-8th grade. Cheer is open to girls in Kindergarten-5th grade. Sign up here!

Location: Celebration Community Church field

Cost: $125, which includes a uniform and flags. Returning athletes will have a $15 discount.

Important dates to know:

Practices: Wednesday nights, beginning March 22nd, 5:30-7:00pm. Last practice will be May 24th.

Games: Friday nights, beginning March 24th. All games will be over by 8:00pm. (Specific times to be announced as we determine the number of teams and leagues) Last game will be May 26th.