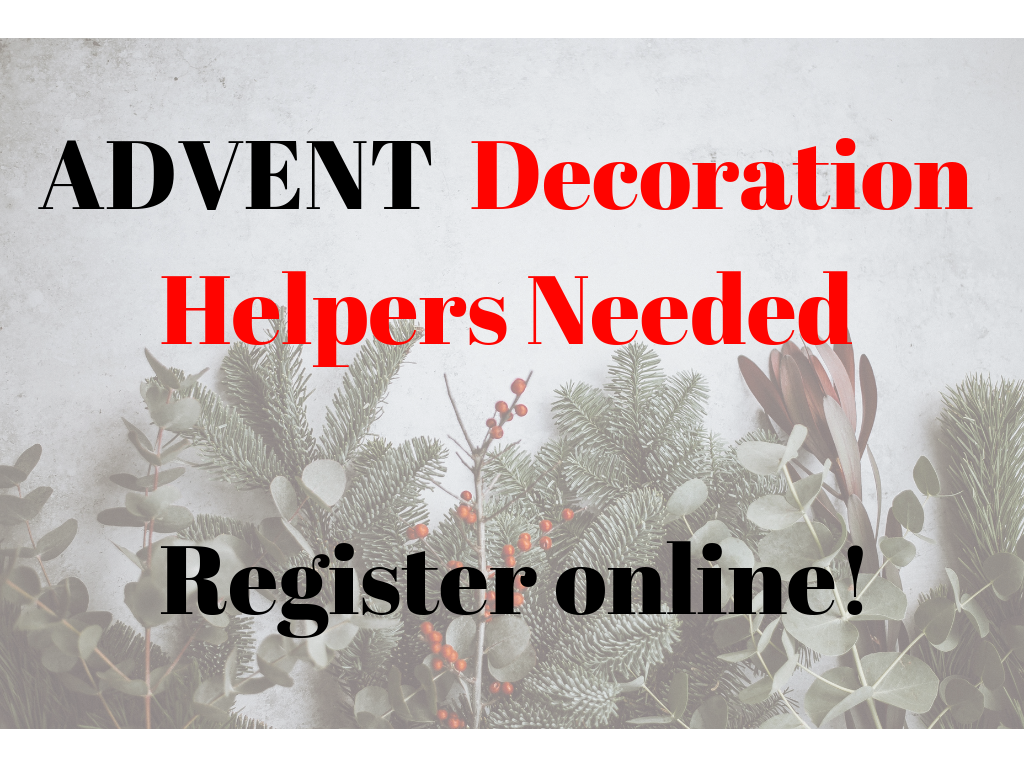 Sunday, November 18, 2018, 9:30 AM - Thursday, November 22, 2018, 4:00 PM
We need your hands! Choose the project you would like to work on and your children are invited to help too!
Please register for one or both of the dates for decorating CCC:
Advent Decorating Sunday , November 18 after 11am service. Finish by 2:00pm.
     1. Assemble/Fluff Christmas Trees. Check lights.

     2. Hang Outdoor Net Lighting on Bushes (Along entrance and at Sign). Plug Into Extension Cords.

     3. String Lights on the Three Palm Trees in the Courtyard.

     4. Fluff Garland

     5. Hang Garland on Playground Fence. Swag Garland Under Courtyard Walkway.

     6. Wind Garland on the 2 Brown Pillars in the Courtyard.

Advent Decorating BLACK FRIDAY, November 23 at 9:30am. Finish by 4:00pm.
     1. Decorate the trees with ribbon and ornaments. Add tree toppers.

     2. Hang medium wreath on admin patio.

     3. Hang wreaths on playground fencing.

     4. Put up 15 Foot Tree in Courtyard! (Dean making platform?)

     5. Hang big wreath and garland at entrance. Add sprigs to flower boxes. (Dean reinforcing big wreath?)

     6. Hang wreaths or swags on pillars in kids' walkway.

     7. Wrap black sheets under all the trees.

     8. Decorate bulletin boards in bathrooms.

     9. Finishing touches on all decorations.

     10. Install timers for outdoor lighting.

Register HERE.