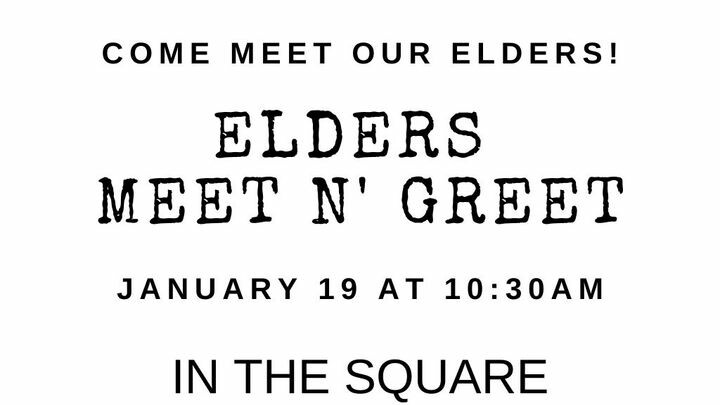 Sunday, January 19, 2020, 10:30 AM - 11:00 AM
Have you met the elders here at CCC?
Well here is your opportunity! We will be having a reception in between Sunday services on January 19 for snacking, fellowshipping, and meeting the elders of our church.
Come join us in the Square!