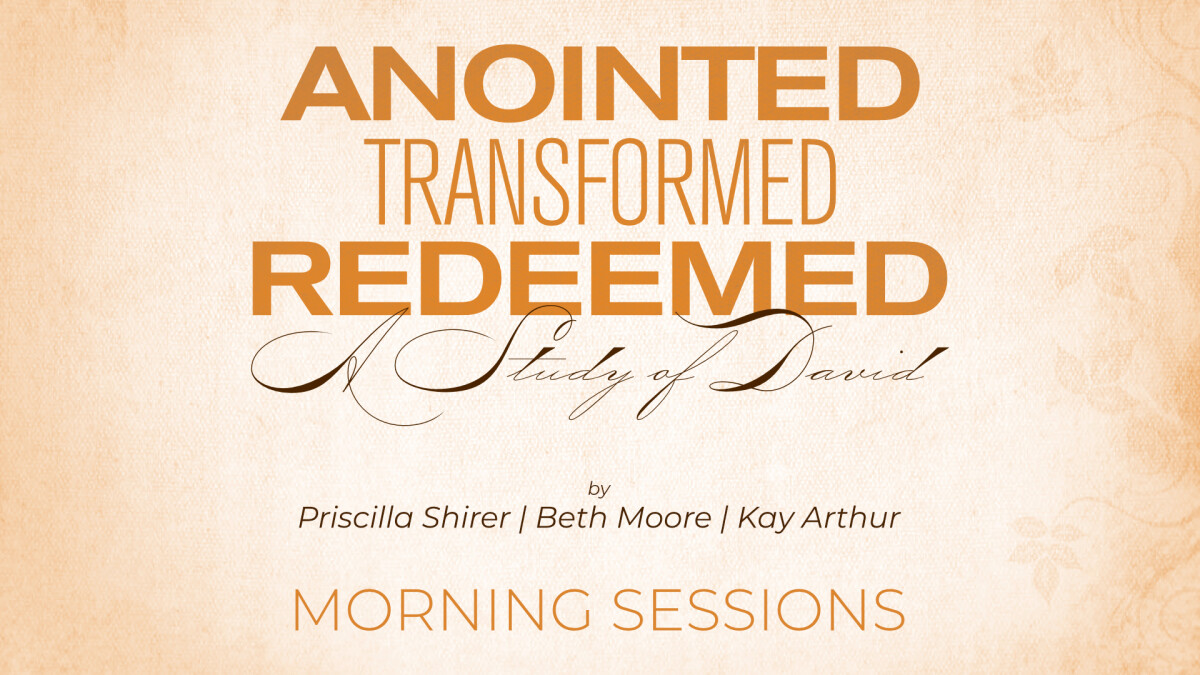 Every Thursday, from 06/04/2020 to 07/23/2020, 9:30 AM - 11:30 AM
David was anointed but he made mistakes. And though he was redeemed—still he grappled with the choices he made. But he was transformed—and we can be, too.
Join three generations of authors: Kay Arthur, Beth Moore, and Priscilla Schirer in the video Bible study, Anointed, Redeemed and Transformed, which runs from Thursday, June 4 - July 16. (Make up date July 23)
Please register as an online attender (ZOOM) or an in-person attender (at CCC), as we will be offering both.
Please sign up for childcare by May 24th.
Please register HERE.