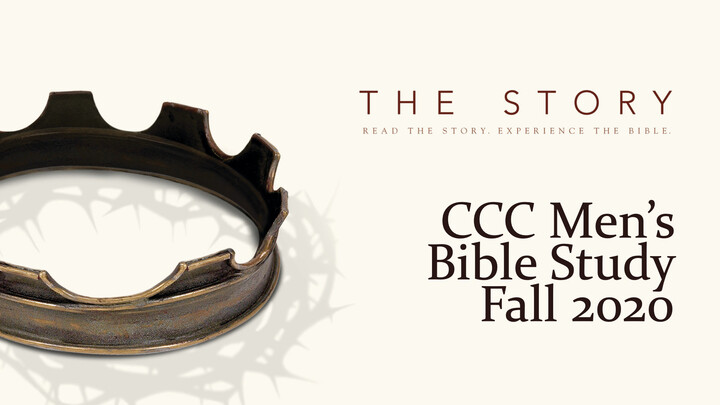 Every Thursday, from 09/10/2020 to 10/22/2020, 9:30 AM - 11:00 AM
MORNING SESSION
Men: You know the various stories of the Bible, but do you know how it all fits together? And do you know how to make sense of your life in the context of the grand story that God is writing in history?
This Fall we have an opportunity to grow in our understanding of how the narrative of Scripture fits together in a glorious and relevant way using "The Story" curriculum presented by Randy Frazee. Not only will you see connections you may have never seen before, but this study will help to reignite a passion to read the Bible!
For this Fall study, there is a small investment we ask you to make so that we can secure the curriculum for you. The cost is $15, and for that you will receive The Story Study Guide as well as The Story Bible, which takes the NIV text of the Bible and structures it in a narrative and chronological format. Register and pay HERE, and we will have your materials ready for our first meeting date. (If you plan to join us on Zoom and do not live in Central Florida, register here and we'll ask you to purchase your own materials via links that will be included in your registration confirmation email.)
Please let Pastor Chris know if you have any questions: chris.lent@44life.com
If the cost of the study prohibits you from attending, please let me know! We want to help.