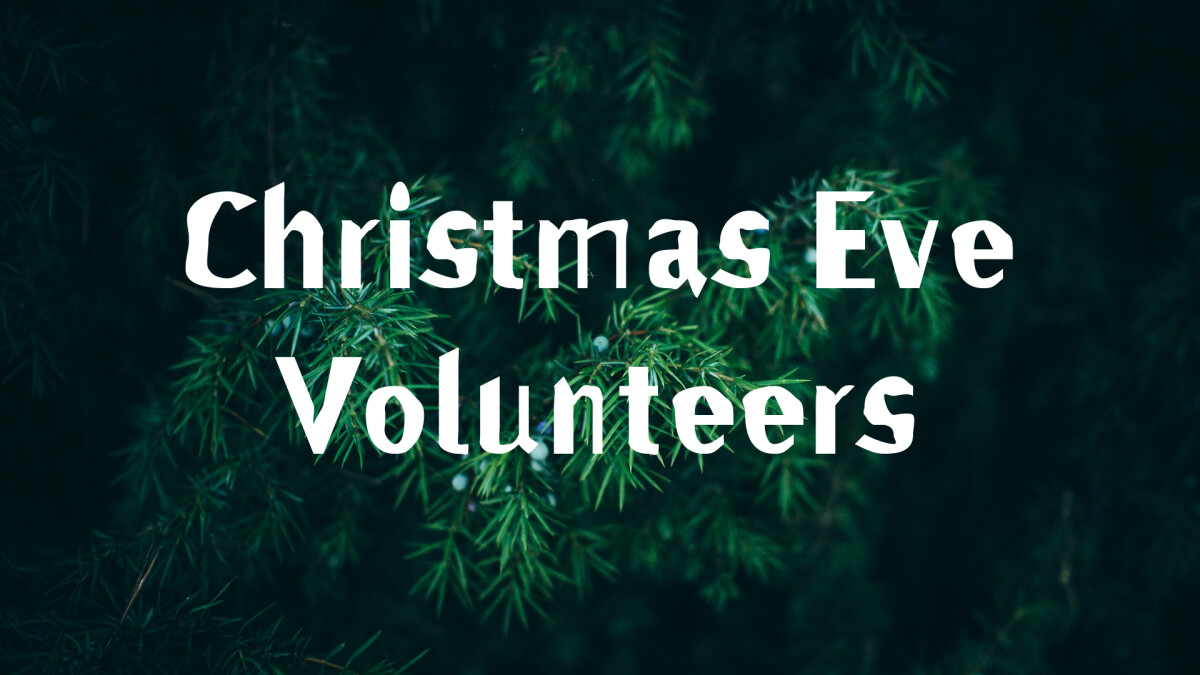 Thursday, December 24, 2020, 4:00 PM - 8:00 PM
We are in need of several volunteers in preparation for as well as during our ONE Christmas Eve Service! There are two categories of serving that we ask you to consider:
December 23: The day before Christmas Eve, December 23, we are in need of volunteers to help us set up the facility for our Christmas Eve Services.

December 24: We are also looking for greeters, ushers, and parking volunteers during our Christmas Eve Services on December 24 for our one service at 6PM.
Please register HERE. Thank you for all of your help!