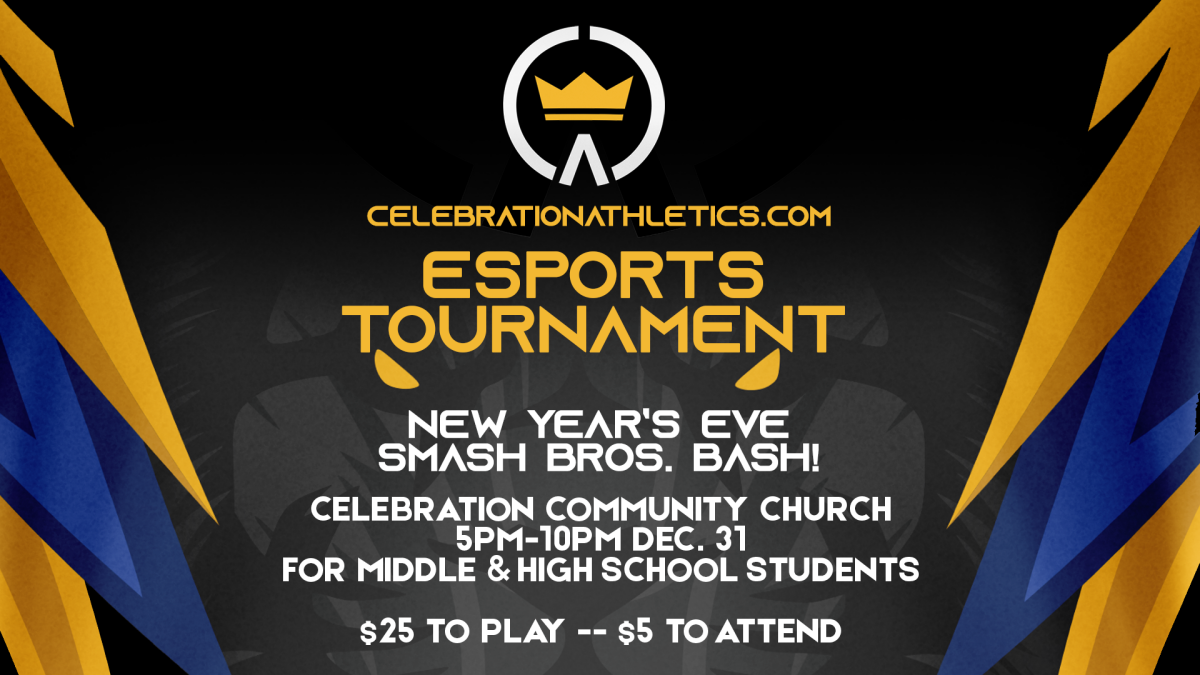 Friday, February 12, 2021, 6:00 PM - 10:00 PM
We are canceling the Smash Bros. Bash on Dec. 31st, and rescheduling for February 12th. Sorry for the inconvenience!
This double-elimination tournament will take place at Celebration Community Church from 6pm-10pm on Friday, Feb. 12. Students are welcome to attend and watch, or to participate in the tournament.
Players must be on campus at 6pm, with the first games beginning at 6:30pm. Championship games will be live-streamed on YouTube. There will be food, drinks, and a DJ!
Cost is $15 per player to participate in the tournament. Every player gets a CCA Esports jersey and registration for CCA's Esports league for the year. Register HERE if you would like to participate.

Register HERE online for $5 to attend the bash and watch.

$10 for a Celebration Athletics Esports jersey (this also pays for your registration to CCA's Esports league).
COVID Safety Protocols:
- Everyone is required to wear masks
- Temperatures will be checked at the door
- Capacity will be limited
- Will utilize indoor and outdoor spaces