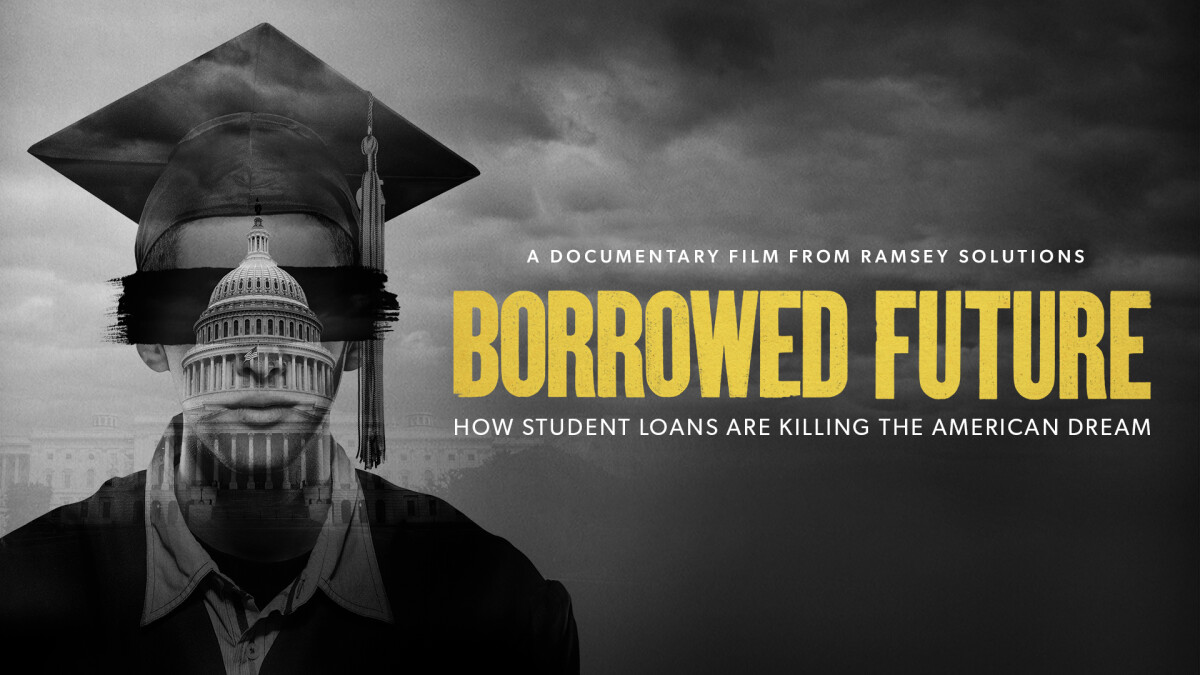 Sunday, October 08, 2023, 1:00 PM - 3:30 PM
Borrowed Future Documentary by Ramsey Solutions

Join us for a luncheon and screening of this powerful documentary and learn how you or your children can chart a future forward without incurring student loan debt.

Come hungry and ready to learn:
How to avoid crippling student loan debt by going to school debt free
The importance of school choice and whether or not to go to college
How to pay off student loans you may already have
Please register so we can plan food accordingly.
Click here to view the trailer.
Click here for more information and to register.