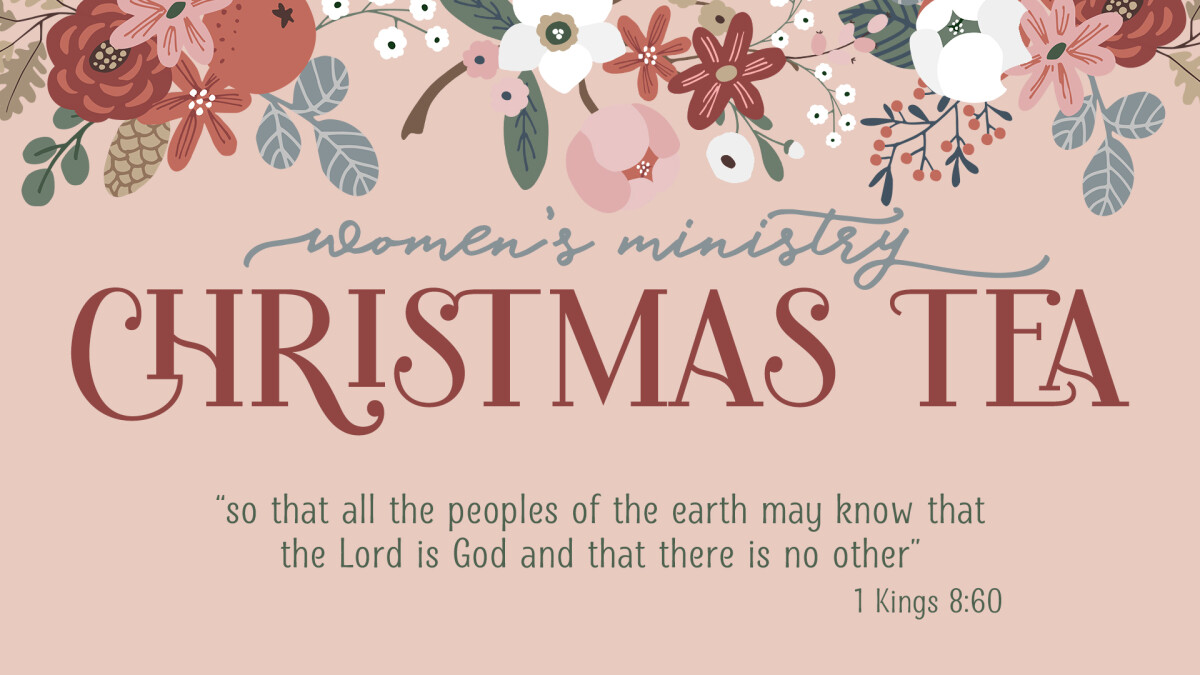 Saturday, December 02, 2023, 10:00 AM - 12:00 PM
Women (over age 12) are invited to participate in this year's annual Women's Christmas Tea. Light refreshments will be served, along with seasonal teas. Dress in festive holiday wear! Our speaker this year is Jenny Valentine. Jenny and her husband Steve are missional partners with CCC.

We are looking forward to this event and we hope you'll join us!

Invite a friend, neighbor or family member to enjoy a wonderful morning to start the Christmas season! Please share the invite so they can register or register for them as your guest! All are welcome to attend!

On behalf of CCC Women's ministry, thank you and see you soon!