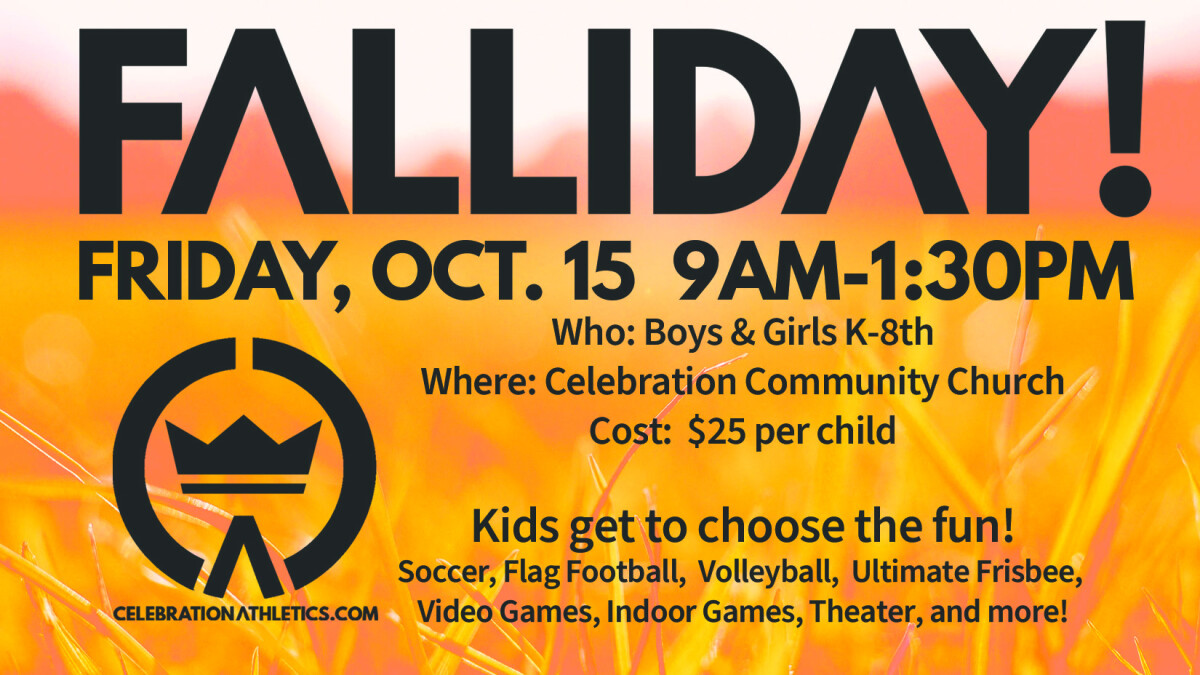 Friday, October 15, 2021, 9:00 AM - 1:30 PM
There's no school in Osceola County on October 15th, so join CCA for a "Falliday" of sports, games, activities, and fun!

Participants will be able to choose what they do throughout the day.

Some options: Sports (football, volleyball, Ultimate Frisbee, soccer), video games, group games, board games, crafts, theater and more!

Who?Students in Kindergarten through 8th grade can attend; High School students can volunteer to help, as long as they are at least 14 years old.

When? October 15th, 9:00am-1:30pm

Where? Celebration Community Church

Cost? $25, which includes a t-shirt and snacks.

Note: Lunch will NOT be provided, so participants need to pack a lunch that does not require refrigeration or a microwave. Register HERE.