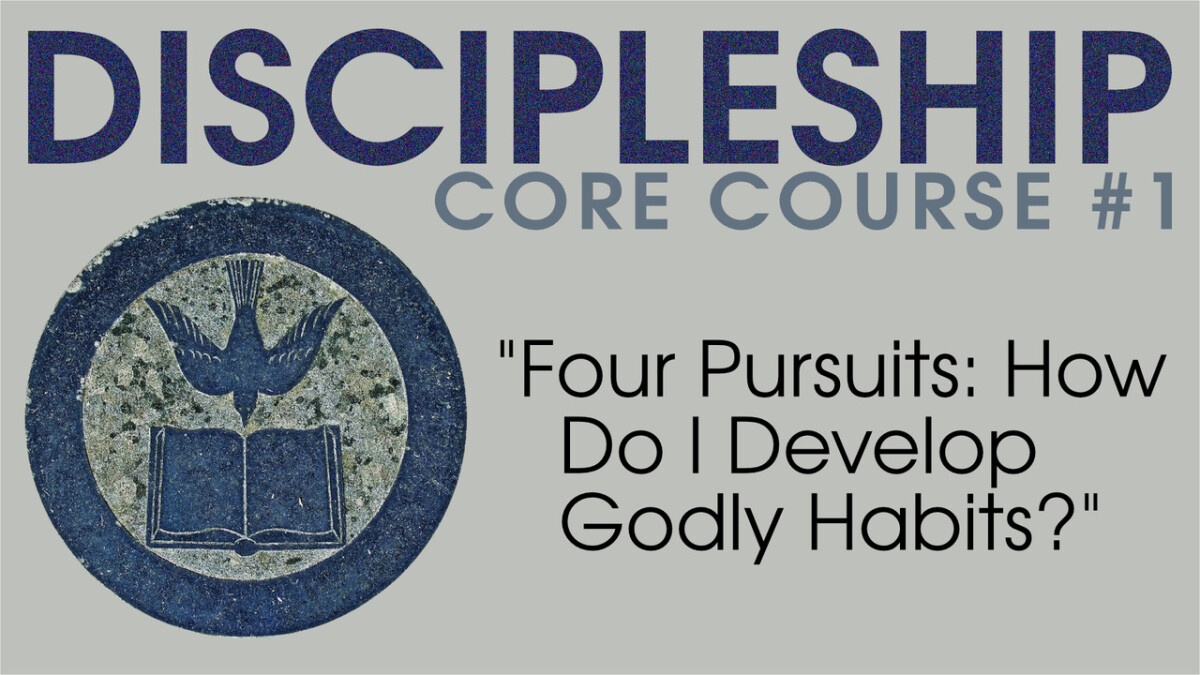 Every Sunday, from 10/17/2021 to 11/14/2021, 11:00 AM - 12:30 PM
Would you describe your pursuit of Jesus as planned and intentional or as irregular and haphazard? Do you often feel like the busyness of life keeps you from working on your life and spiritual priorities? Or do you simply need some space to refocus on key spiritual disciplines?

These 5 weekend sessions are designed so that you can create (or re-establish) a personalized plan for developing spiritual habits that will lead to Christlike growth in your life. Less a lecture and more like a hands-on lab experience, this course will provide ample time for sharing ideas and strategies with one another as well as space to craft your own plan.

Each week we'll spend time on disciplines and habits connected with each of our Four Pursuits: the Word of God, the Spirit of God, the People of God, and the Mission of God.

RSVP Here. Please be sure to answer the questions regarding childcare if needed.

Chris Lent will be the facilitator.