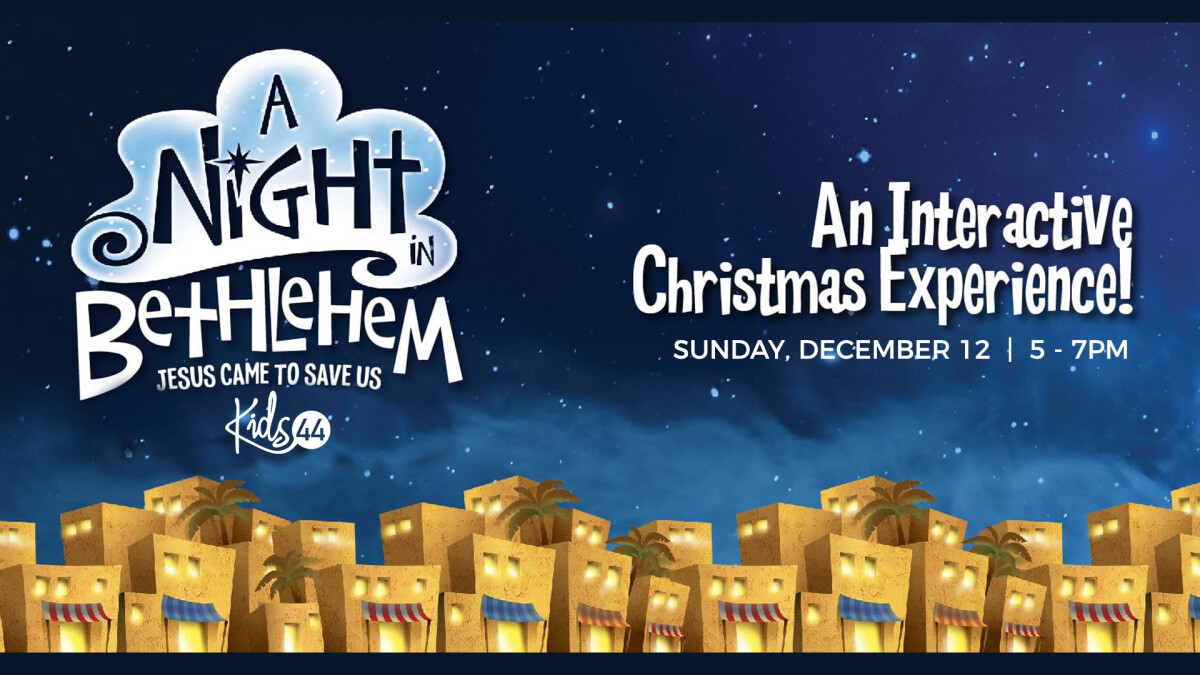 Sunday, December 12, 2021, 5:00 PM - 7:00 PM
We invite you to A Night In Bethlehem — A Bible-Times Christmas Event for Families

During this 3-hour come and go Christmas event, families wander through the bustling Bethlehem marketplace and discover what life was like when Jesus was born.

As families visit various stations, such as the Bethlehem Bakery, the Scribe's Tent, and the Stable, they'll discover through fun experiences and activities the wonder of Jesus' birth.
Please register HERE.