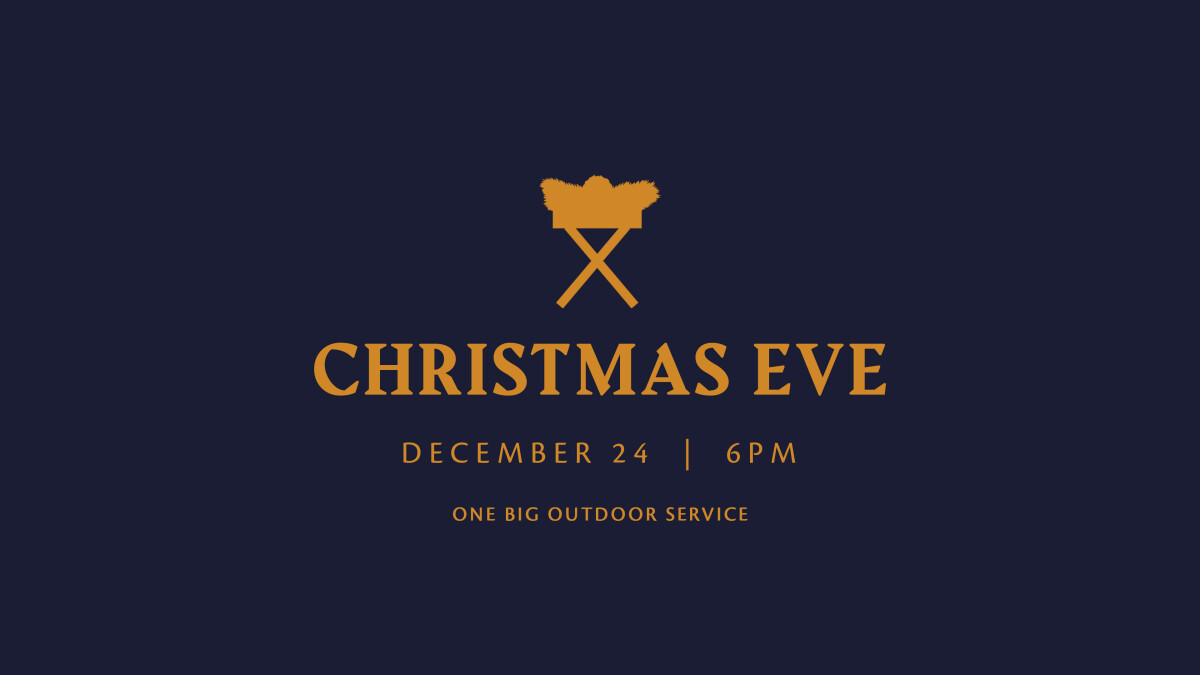 Friday, December 24, 2021, 6:00 PM - 7:00 PM
At Christmas, we remember and celebrate the nativity of Christ and the mystery of the incarnation. Whereas during Advent we anticipate the fulfillment of the Old Testament prophecies of the Messiah, at Christmas we identify with the angels who proclaimed, "Glory to God in the highest!" with the shepherds, who were afraid but nevertheless offered worship; and with Mary, who pondered the meaning of these events in her heart (Luke 2:13-20).

Bring family and friends to join the celebration of our Savior King!

Bear in mind - this service will be held outdoors on our field, bring any necessary blankets or chairs. It will be great to worship with everyone together under the starry night sky!