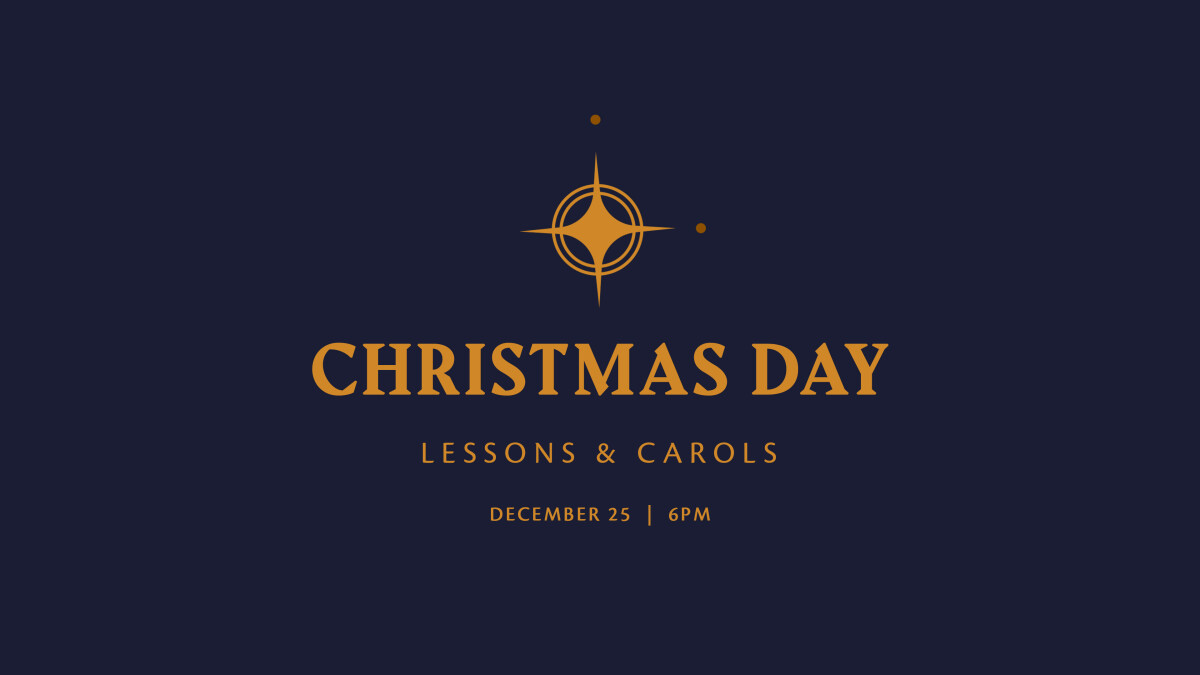 Saturday, December 25, 2021, 6:00 PM - 7:00 PM
Every year congregations discover the beauty of the traditional Christmas service called, very simply, "Lessons and Carols."
The service has a profound dignity and simplicity. Each lesson follows the same format: a reader goes to the podium and introduces the Scripture lesson, reads the passage, and concludes by saying, "Thanks be to God." Then the congregation sings a carol reflecting on that passage of Scripture.
The time spent together particularly emphasizes the public reading of God's word (1 Timothy 4:13) and the unadorned singing of the congregation (Eph. 5:19; Col. 3:16).

Christmas is all about Jesus. What better time for the Church to gather together than on the actual day!

So bring the kids, bring the neighborhood, bring Christmas day to a close by gathering with the people of God to hear and sing the story of our redemption.