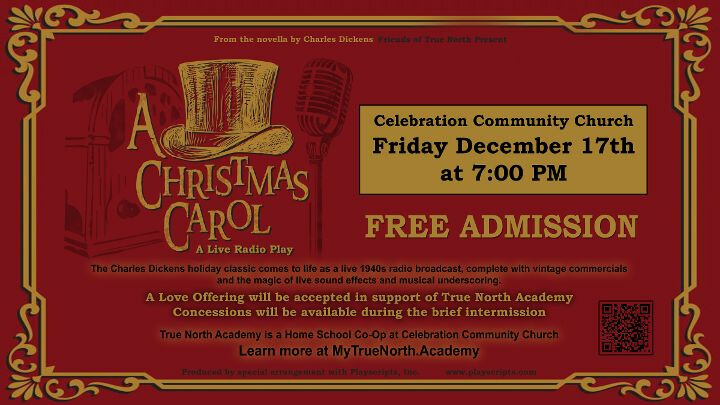 Friday, December 17, 2021, 7:00 PM - 9:00 PM
The Charles Dickens holiday classic comes to life as a live 1940s radio broadcast, complete with vintage commercials and the magic of live sound effects and musical underscoring. Please register HERE.
Produced by special arrangement with Playscripts, Inc.
Free admission; a Love Offering will be accepted in support of True North Academy, a home school co-op at Celebration Community Church.
Concessions will be available during the brief intermission.
We invite you to bring friends and family to come watch and enjoy with you, in support of True North Academy.