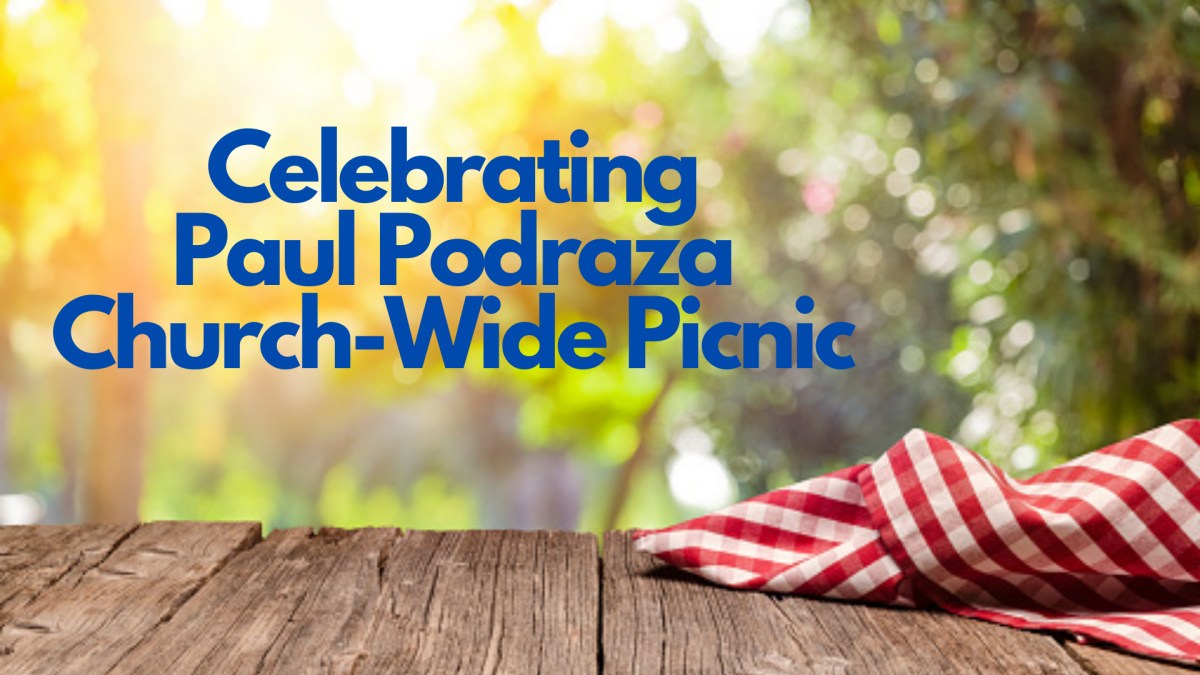 Sunday, January 30, 2022, 12:30 PM - 2:30 PM
Join us for a church-wide picnic to celebrate Paul and Tracy Podraza! Register HERE please!

Paul has faithfully served CCC in a number of capacities over the last decade, most recently as our Connections Pastor since 2017. While he will remain one of our elders, Paul left full-time staff on January 1, 2022, in order to expand and establish a non-profit community organization, Community+Athletics, here in Celebration and beyond.

To thank Paul and Tracy and celebrate what God has done in and through them as he has served in his pastoral role for 5 years, we want to bless them both with a Love Offering during services. You can also give directly to podraza.44life.com.

We will be serving lunch and invite you to hang out on the event lawn and our field to eat and chat with others!
Would you help to serve, either with setup, food service, or clean up?

Don't forget to grab your lawn chairs or picnic blankets and come and hang out!