Gregg Heinsch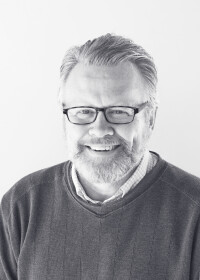 Responsibilities:
Lead Pastor: Preaching, vision-casting, leadership
My faith journey:
Raised as the oldest of six in an amazing family with a godly dad and mom. Trusted Christ from my earliest years. Shaped by deep friendships with key Christian friends. Graduated from Bethel University (college and seminary) in St. Paul, MN with a dual major in Business and Theology. Enjoyed a four year mentorship under Dr. John Piper. Married my high school sweetheart in 1981. We planted our first church together in Hudson, WI (1984). Later, moved to Florida to help launch Vision360 as Chief Learning Officer.
Family:
Married: Heidi (1981)
Children: Luke (1985), Leah (1987), Taylor (1991)
Passions for the Kingdom of God:
My passion is to see the reign of Jesus Christ advanced through establishing churches that are theologically driven, faithful to the Biblical Gospel, conversant with culture, and empowered by the Holy Spirit.
Places I've lived:
Grew up in southern MN (Faribault)
Served Faith Community Church in Hudson, WI (1984-2004)
Lived in Florida since 2005
In my free time, I love to:
Be with my family. Play sports of all kinds. Read. Pan for gold at thrift stores.
Books I recommend:
Dynamics of Spiritual Life by Richard Lovelace--gives a historian's view of the development of spiritually empowered renewal movements.
Systematic Theology by Wayne Grudem--solidly biblical summary of key theological doctrines.
Pilgrim's Progress (in Today's English) by John Bunyan--enduring classic of the Christian life.