Kevin Squires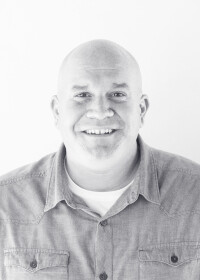 Responsibilities:
Elder
My faith journey:
I felt Christ's calling at the age of 14 and have been on a ragamuffin journey of grace ever since. Along that journey, God has constantly blessed me with strong, Godly mentors to help me navigate along the path of righteousness. His sovereignty and grace have continually served as lanterns in this darkened world, steering me away from danger and into the arms of His love.
Family:
In 2001, God blessed me with a beautiful, talented, and loving wife, Cassi. Together, we have two incredible sons, Grant and Jackson.
Passions for the Kingdom of God:
Being mentored as a child drove me to spend 10 years serving as a Christian School Bible teacher, chaplain, youth pastor, and coach before taking my current job serving in global orphan care and connecting churches to God's call to love and defend the orphan. At the root of my journey is the gospel understanding that I am called to love others because He first loved me.
Places I've lived:
Virginia, Georgia, West Virginia, and Florida
In my free time, I love to:
Travel with my family, attend my sons' sporting events, gather with friends, and explore all there is to do at Disney World.
Books I recommend:
Good to Great by Jim Collins (Leadership)

Metamorpha by Kyle Strobel (Transformational Reading)

Western Christians in Global Missions by Paul Borthwick (Global Missions)

Toxic Charity: How Churches and Charities Hurt Those They Help by Robert Lupton (Domestic/Global Missions)

Celebration of Discipline by Richard Foster (Spiritual Disciplines)

Pilgrim's Progress by John Bunyan (Christian Classic)

Jesus Storybook Bible by Sally Lloyd-Jones (Children's)

The Lion Who Wanted to Love by Giles Andreae and David Wojtowycz (Children's)