Luke Heinsch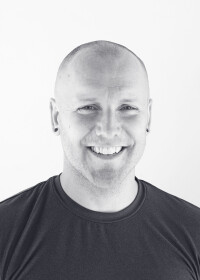 Responsibilities:
All areas related to music in worship.
My faith journey:
I was saved at the age of 7 after reading through 2 Peter 3 with my dad at our kitchen table. Under the guidance of my parents & mentors and the support of some close brothers through high school and college my faith was rooted and strengthened. I count it no small thing to have had godly men and women disciple me at each stage of life. There is something infectious about their humble boldness.
Family:
Married (Jan. '09): Traci.
Children: Piper Marie (Nov. '11), Cannon Gregory (June '13), Claire Tyndale (Oct. '14)
Passions for the Kingdom of God:
"They will see his face..." (Rev. 22:4). Everyone's life ends face-to-face with Jesus. Whether through music, apologetics, or study of the Bible I want to help us prepare and live for that day.
Favorite verses:
1 Kings 18:20-40--Elijah vs. 450 prophets of Ba'al. Under the leadership of their evil kings, Israel fell into idolatry. They thought they could worship Yahweh and Ba'al without compromising either. The solitary prophet of the Lord, Elijah, calls them on their foolishness: "How long will you go limping between two different opinions? If the LORD is God, follow him; but if Ba'al, then follow him." In power, the LORD then demonstrates his superiority over all the futile idols of this world. Elijah's question is one we all must continually answer.
Hebrews 12:1-2--The great cloud of witnesses. What a tremendous image this is! I think of a stadium full of all the saints down through the ages, the testimony of their lives, the sufferings they endured to bring the name of Jesus to the ends of the earth. They cheer us on! So run!
Places I've lived:
Hudson, WI ('85-'04)
Los Angeles, CA ('04-'08) Biola University.
Kissimmee, FL ('09-'14) Reformed Theological Seminary.
In my free time, I love to:
Read good books. Make memories with the family. Play guitar. Apologetics. Watch the Minnesota Vikings.
Books I recommend:
(1) The Knowledge of the Holy by A.W. Tozer--a concise read that will expand your view of God.
(2) A Theology of Lordship by John Frame--4 volume series: Theology, Epistemology, Ethics, & the Word. This series has shaped my thinking.
(3) Missionary Patriarch: The True Story of John G Paton autobiography--This man had unnatural resolve. One man tried to dissuade him from going to the South Sea Island of cannibals saying, "The cannibals! You will be eaten by cannibals!"
He replied: "Mr. Dickson, you are advanced in years now, and your own prospect is soon to be laid in the grave, there to be eaten by worms; I confess to you, that if I can but live and die serving and honoring the Lord Jesus, it will make no difference to me whether I am eaten by cannibals or by worms; and in the Great Day my resurrection body will arise as fair as yours in the likeness of our risen Redeemer."