Paul Podraza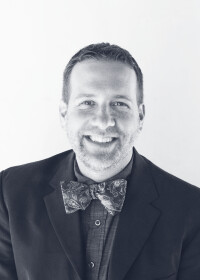 Responsibilities:
Pastor of Connections
My faith journey:
I grew up going to catholic mass until the age of 10, and never attended church again until college. I became a Christian in 1998 just as I graduated from Ohio University. I worked for awhile as a Media Director in a church in Birmingham, AL until God called me to go to seminary and into pastoring. God then called us in August 2010 to move to Orlando for me to be a part of a church plant, which we closed in January 2012. I worked in the Osceola School District as a teacher for middle school math, and then as an instructor on the Mobile STEM Lab and was recognized at the 2017 PBS Digital Innovator for the state of Florida. I left my position there to go full-time at CCC in July 2017.
Family:
I have an amazing wife Tracy, and we were married in 1999. We have a son named Jon, now in high school, who is amazingly talented and gifted and has a heart to serve the Lord. We also have a maltipoo named Abby who loves to chase a tennis ball!
Passions for the Kingdom of God:
I love to see people understand the gospel and have it transform them more and more into the image of Jesus. There is such freedom in the work that Christ has already done, and it makes life much more fulfilling! I also am passionate about reaching out to the families-in-transition in our area, and want to be a part of tutoring of students in the Osceola County Schools.
Favorite verses:
Currently, Isa 43:1-3 is great foundation for me right now.
"But now, this is what the Lord says,
he who created you, Jacob,
he who formed you, Israel:
'Do not fear, for I have redeemed you;
I have summoned you by name; you are mine.
When you pass through the waters,
I will be with you;
and when you pass through the rivers,
they will not sweep over you.
When you walk through the fire,
you will not be burned;
the flames will not set you ablaze.
For I am the Lord your God,
the Holy One of Israel, your Savior.' "
Like the people of Israel, God will lead us through many tests, trials, and storms, but He is with us all throughout. Being a Christian doesn't mean that God will stop all things that are hard or painful, but it does guarantee he will be faithful to us in every step.
Places I've lived:
I was born in New Jersey, but lived in Maryland, Pennsylvania, and went to undergrad at Ohio University. We lived in Birmingham, AL for 12 years, and is where I attended Beeson Divinity School at Samford University to receive my Masters of Divinity. We have been in Florida since 2010.
In my free time, I love to:
Hang out with my family and friends, and sit on my back patio and throw the tennis ball to Abby the wunderdog.
Books I recommend:
Transforming Grace by Jerry Bridges: A great book on grabbing hold of the effects of God's grace. He says: "We are responsible to clothe ourselves with Christlike character, but we are dependent on God's Spirit to produce within us His fruit. We cannot make one inch of progress in sanctification apart from the powerful working of the Spirit in us."
Anything by Tim Keller. Listening and reading to Tim Keller really opened my eyes to how to apply the truths of the gospel to everyday life.
The Cross-Centered Life by CJ Mahaney. A short book with a great introduction to living with the gospel as center to everything we do!