Richard Starr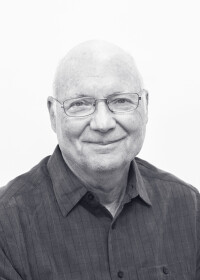 Responsibilities:
Elder and prayer ministry
My faith journey:
Mr. Nelson at a DVS led me to the Lord at 11 yrs old. Realized my call to be a missionary during my 2nd year at Taylor University. Served as a missionary in Ecuador '67-'76, ministered to Hispanic migrants in south FL '78-'99.
Family:
Wife: Doris
Children: Todd & Mindy, Heidi & Mike, Leah & Jeff
Grandchildren: Christopher, Ashley, Lyne, Ashely, Nicole, Amy, Allen
Passions for the Kingdom of God:
To pray, intercession, leading people to Christ.
Favorite verse:
Phil. 3:10, Gal. 3:20, Matt. 28:18-19
Places I've lived:
Born in Flint, MI. Lived in IN, KY, Ecuador, FL
In my free time, I love to:
Raise Talapia fish and rabbits, garden.
Books I recommend:
Rees Howell - Intercessor: biography, a great prayer warrior
Under the Shadow of the Almighty: missionaries martyred in Ecuador
Peter Marshall: great preacher, chaplain of the Senate